The first restaurant in the park
Its beautiful surroundings and panoramic views of the lake make it an experience not to be missed. A restaurant, café and bar, something new here in Brixen, and there's something to please everyone. Cosmopolitan, sophisticated and regional, near to the town centre, in the heart of the Lidopark.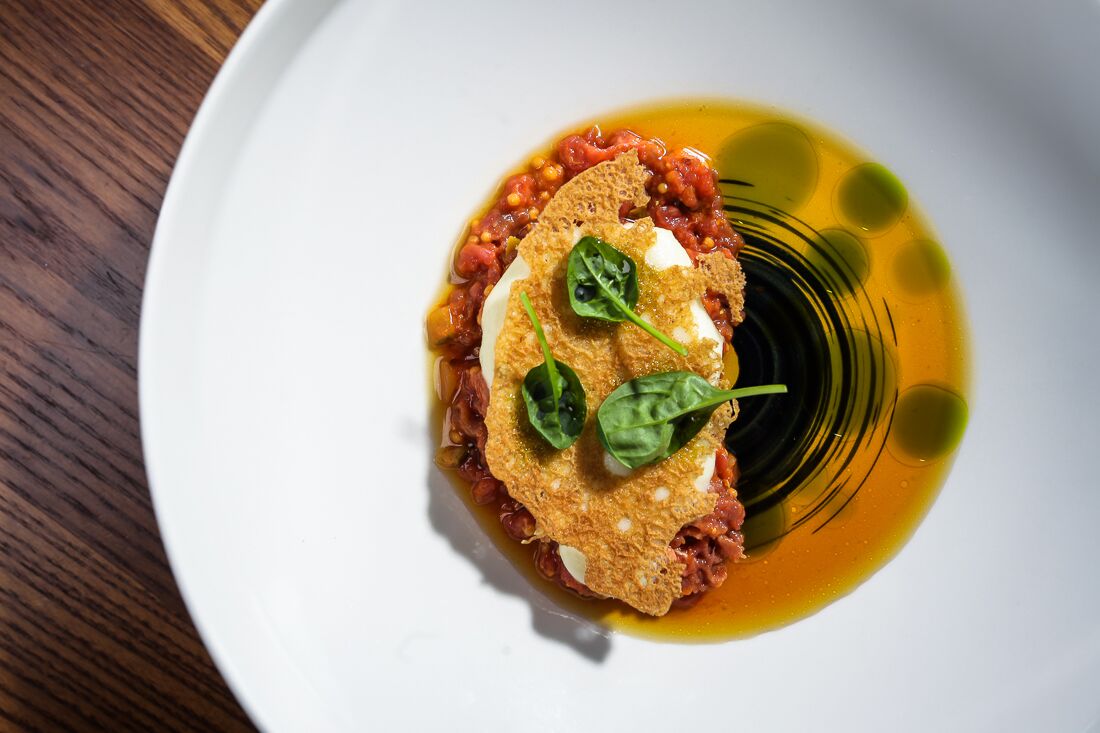 Whether it's a gift voucher for a brunch, a tasting menu or simply a voucher for value, with our gift vouchers you are sure to hit the mark. Simply choose the type of voucher, choose the design, add a personalized greeting message, and pay conveniently with your card. The perfect gift for your loved ones is ready!
Travellers' Choice 2020-21-22
In this year, particularly challenging for everyone, we are happy to have given you pleasant and tasty moments. For the second consecutive year, thanks to your reviews, we are among the 10% of the best restaurants in the world.
Thank you, thank you, thank you all for contributing to this award!
DISCOVER
OUR FARM
Working the land, planting, watering and harvesting,
all procedures done with care and dedication.
DISCOVER OUR
MENU
We always try to create
new dishes with unexpected flavors.
At Brix 0.1 we are seriously interested in innovation, which is why we are so passionate about our food and drinks.

BRUNCH MENU

Scrambled egg
Sausage
Oven tomatoes
Toasted bread, Smoked salmon, Avocado
Little jam salad, Avocado, Sesame seeds
Hummus, Italian bread, Olives, Orrgano
Waffles, Caramel sauce, Whipped Cream
Forest fruit yogurt, Honey muesli
Fresh fruits
Fruit smoothie
White bread, Wholemeal bread, Toast, Croissant
Homemade jam, Butter, Nutella
Classic Brunch 33
Prosecco Brunch 37
Champagne Brunch 41
- TABLA MIXTA -
CHEF'S RECOMMENDED
1 Aperitivo + 6 Tapas
30€ per person
Pan con Tomate
Tomato sauce, Garlic, Olio d'oliva
Jamón Ibèrico
Iberic Ham
Gambas a la plancha
Prawns, Guacamole, Soia, Rice Chips
Papas Bravas
Potatoes, Truffle Mayo, Toasted Sesame Seeds
 Sautè di Cozze
Clams, Tomato Sauce, Garlic, Parsley
Pimientos de Padròn
Peppers

- PICOTEO -
1 Aperitivo + 3 Tapas
17€ per person
Pan con Tomate
Tomato Sauce, Garlic, Olio d'oliva
Jamón Ibèrico
Iberic Ham
Papas Bravas
Potatoes, Truffle Mayo, Toasted Sesame Seeds

- ANTIPASTO GOURMET BRIX0.1 -
Fried Calamari
Shrimps, Avocado and Soya Sauce
Beef Tartare
Hummus
Burrata with taggiasche olives
Marinated salmon with sesame mayo
Culatello di Zibello
Bread with butter
28€ per person
- TAGLIERE DELLO CHEF -
Culatello di Zibello, Mortadella, Truffle Salami,
Parmigiano, Olives, Hay Cheese, Bread with butter
32€  ( per 2 persons )
HAPPY NEW YEAR
MENU DI CAPODANNO
Scallops | Avocado, Thai Curry, Basil, Olive Oil
Wagyu Beef | Eggplant, Shitake mushrooms, Dashi stock, Lime
Lobster Tortelli | Saffron Espuma, Sour Cream, Chives Oil
Umber Fish | Jerusalem artichoke cream, Bacon, Yellow beets, Horseradish
Pear Sorbet | Champagne, Pink Pepper
Beef Fillet | Foie gras, Truffle jus, Parsley cream, Mashed potatoes, Potato truffle snow
Tangerine | Dulcey Chocolate, Passion Fruit, Olive Oil
Menü 135€